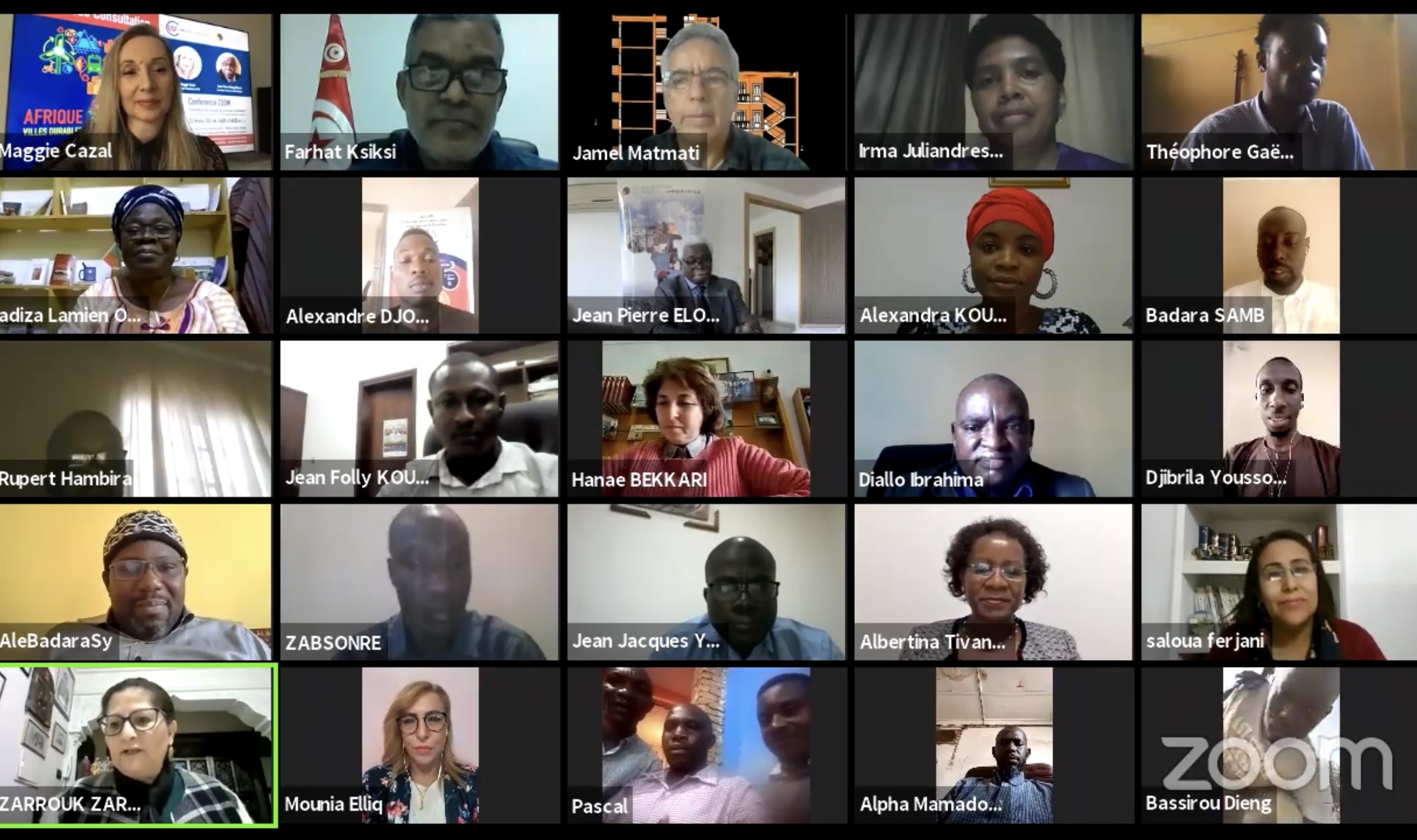 The presentation the great consultation results relating to the "Africa Sustainable Cities" programme of the NGO Urbanistes Sans Frontières (USF) "Urban Planners Without Borders" took place at an international conference, on February 25, in partnership with UCLG Africa.
The technical report of this great consultation is available to all and can be downloaded here Technical Report – Consultation Africa Sustainable Cities
This consultation brought together 14,151 participants from 38 African countries. Following the request of African civil society and the wealth of recommendations received, it was agreed to set up action plans for the implementation of the recommendations based on the new urban agenda and the targets of the Sustainable Development Goals (SDGs).
The next steps of the "Africa Sustainable Cities" programme:
Meetings of the working groups by country
Multi-stakeholder Zoom Forum by African region
Seminars with local authorities and representatives of civil society
Publication of proposals (action plans, monitoring and evaluation methods)
To be continued…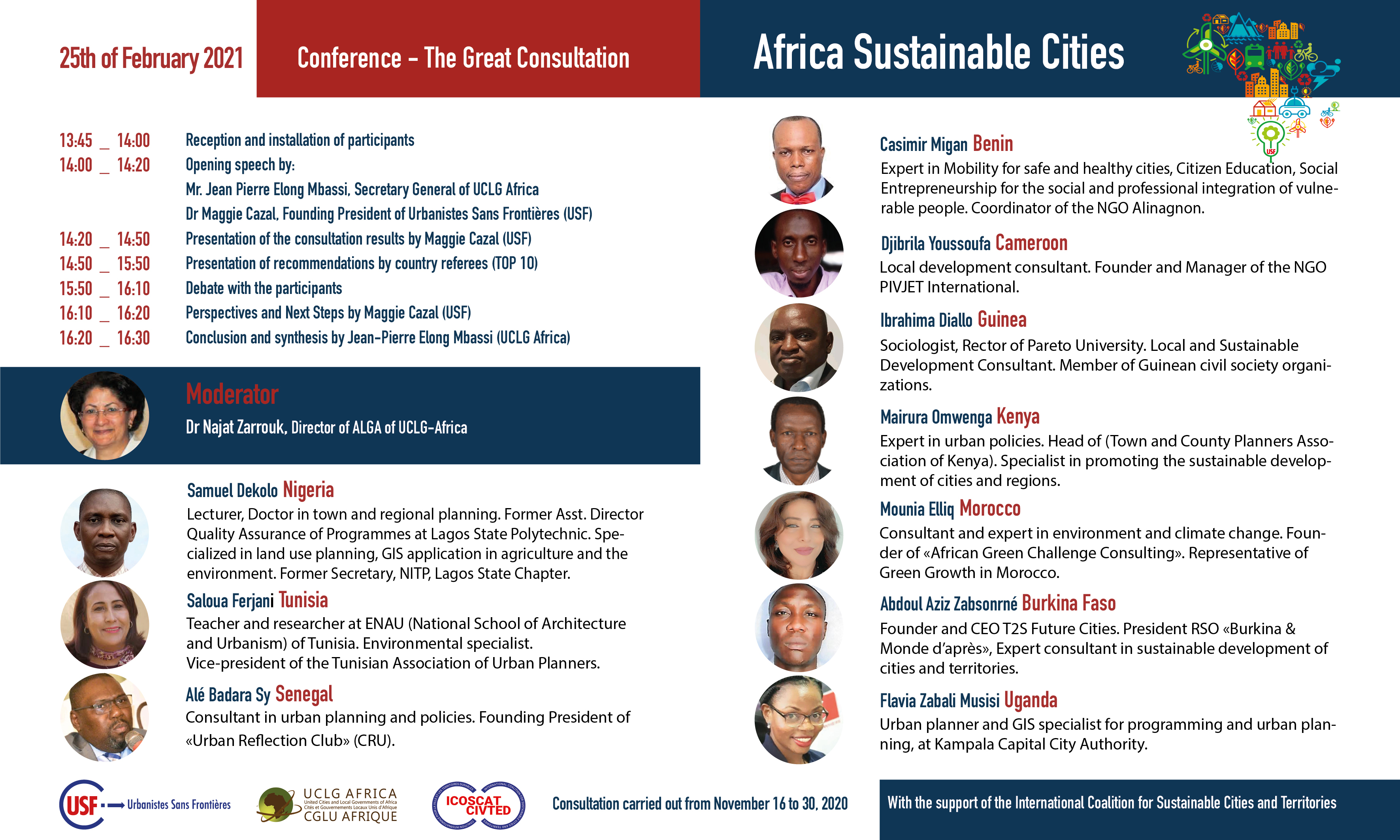 "Africa Sustainable Cities" Results of the great consultation of civil society